Member Home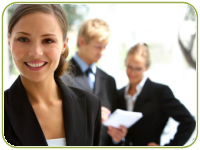 Welcome to the home page from where you can log into the new improved IIRRT member's area. This is the secure area that is only available to members and can be accessed using your new membership number and the password that you were sent. If you are not sure what this is, try adding 00 to your previous membership number and it should work. The improvements to the site will enable you to create a report of your professional development activity and planning that meets the specific requirements of CORU
In the reporting section you will find the CORU report which guides you through the process of creating your report. That process depends on you continuing to capture evidence of how you have planned your CPD activity and the impact that this has had on your practice.
'My RAD CPD' has a number of tools that will assist you with this planning and capturing your CPD activities.
You will continue to be able to fully manage your own membership. You can amend your own personal details; add your qualifications and change your password.
The IIRRT is delighted to be able to offer this improved site to our members.